EDDIE ENGELS
Trumpeter and pianist Eddie Engels is teaching again in Heerenveen.
After 2 years of deep thinking Eddie has found a perfect way of both to study trumpet as well as to study piano.

Concerning trumpet he discovered a warming up method which is actually a new way for all amateur and professional trumpet players. Eddie needed also this time for preparing himself to write a book devoted especially to piano playing. We come to this later on.

1958 - Eddie started his musical education at the Amsterdam Conservatory with Wim Groot (first trumpeter of the "Concertgebouw Orchestra").





Van 1960-1965:
Eddie played in various orchestra's in American clubs in Germany and France.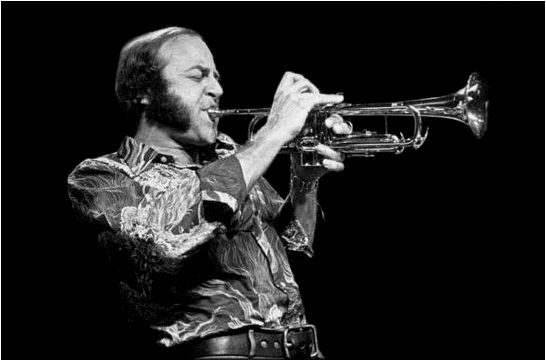 In 1965-1988:
Eddie played in the following orchestra's for Radio and TV stations in Hilversum (Holland):
Metropole Orchestra, Vara Dance Orchestra, Skymasters, Rogier van Otterloo Orchestra, Bert Paige Orchestra, Harry van Hoof Orchestra, Boy Edgar Orchestra, Herman Schoonderwalt Orchestra, Ruud Bos Orchestra, a.o.

In 1967:
with the orchestra of Ruud Bos the musical "De Stunt" On tour through the Netherlands. (with Jasperina de Jong and Willem Nijholt) Incl. LP recording.



In 1968:
Playing different concerts and 2 LP recordings (church music) with organist Louis van Dijk.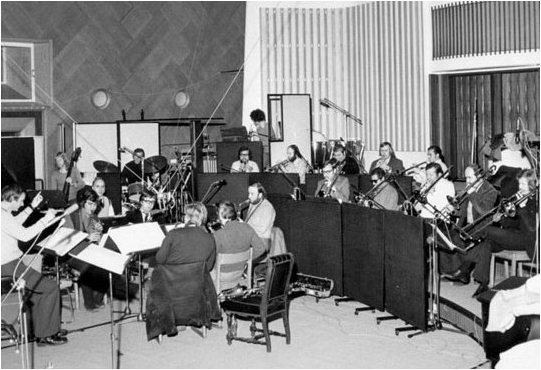 In 1969 en 1973:
Concerts with the E.B.U. Big Band in Amsterdam and Oslo (Norway).




In 1969 en 1975:
Eddie played as soloist with the ballet of the "Netherland Dance Theatre" in Paris, London and Venice (Italy). (incl. Herman Schoonderwalt, Rudy Brink, John Engels).




In 1970:
Touring with the Theo Loevendie Consort and LP recording in Warsaw (Poland).




Van 1971-1975:
Eddie worked with the Frans Elsen-Piet Noorddijk septet (incl. Ferdinand Povel and Bart van Lier).

In 1971:
Concerts and LP recording in Warsaw (Poland) with the orchestra of Krystof Sadowsky and Wladimir Nahorny.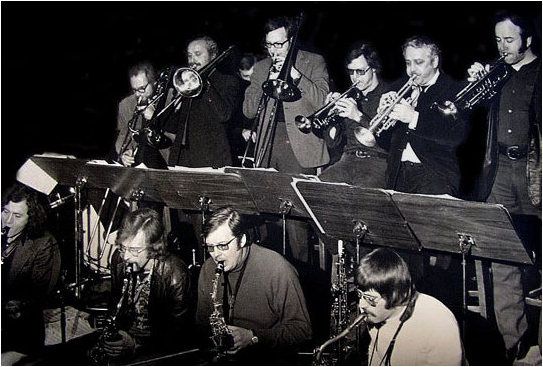 In 1971:
Touring with the Dusko Goykovic Big Band (incl. Rolf Ericson, Heinz von Hermann, Ack van Rooijen, Dick Vennik and Ferdinand Povel) in Yugoslavia and Romania.





In 1975:
Touring with the James Last Big Band in Holland and Germany.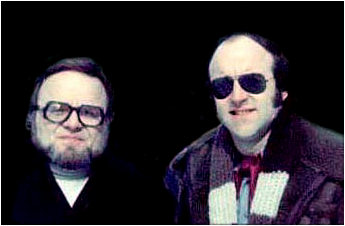 Werner Muller & Eddie Engels

In 1971:
Touring with the Werner Muller Orchestra with strings in Japan. (incl. Jiggs Wigham).





In 1974:
Recording - "And Let The Music Play" - Greetje Kauffeld
(Jerry van Rooyen - Rob Pronk Big Band *Polydor 2480-228 / 1974, Germany)




In 1975:
Touring Germany with the Peter Herboltzheimer Big Band and recording.
(Palle Mikkelborg, Ron Simmonds, Eddie Engels, Art Farmer).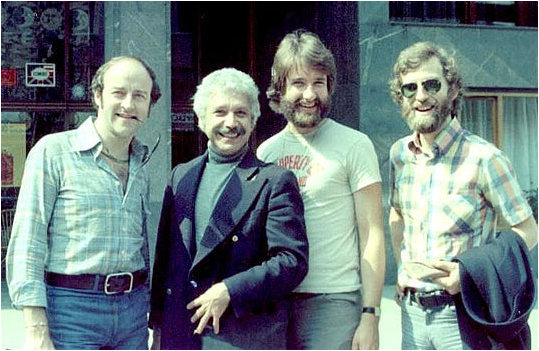 In 1975:
Touring in Lubliana (Yugoslavia) with the Peter Herboltzheimer Big Band plus recording. (Eddie Engels, Frank Rosolino, Jiggs Whigham & Ferdinand Povel).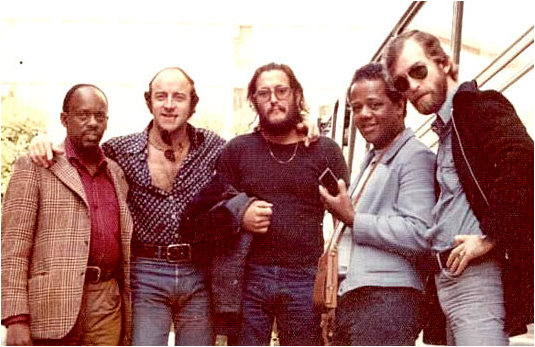 In 1975:
Touring with Slide Hampton - Joe Haider Big Band
(incl. Sal Nestico, Idrees Sulliman, Billy Brooks, Erik van Lier, Bobby Burcher, Joe Haider & Ferdinand Povel).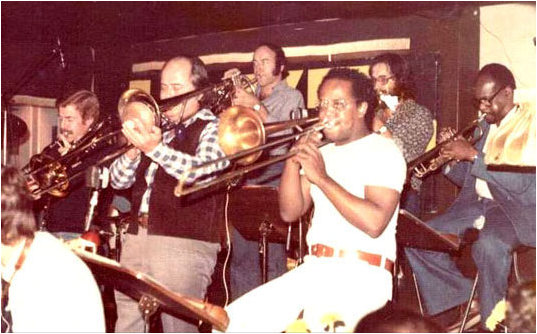 In 1975:
Touring with Slide Hampton - Joe Haider Big Band
(incl. Sal Nestico, Idrees Sulliman, Billy Brooks, Erik van Lier, Bobby Burcher, Joe Haider & Ferdinand Povel).





In 1975:
Recording - Boy Edgar Big Band - Music Was His Mistress (Hvhaast 022)
(with: Bennie Bailey, Frank Rosolino, Slide Hampton, Jiggs whigham en Ferdinand Povel).




In 1978:
Various concerts with the Bette Middler show in Holland and Belgium.





In 1976:
Obtaining diploma arranging and composition from the Berklee School of Music (USA).





In 1978:
Lead trumpet and soloist in the "Bubbling Brown Sugar" musical in Amsterdam.




Van 1979-2000:
Started his teacher career for trumpet and arranging at the Conservatory's of The Hague, Zwolle and Groningen.





In 1979:
Recording with Jimmy Knepper (trombone), John Engels and Nico Bunnink.





In 1983:
Touring in Finland with Rudy Brink (tenor) & Cees Smal (trombone).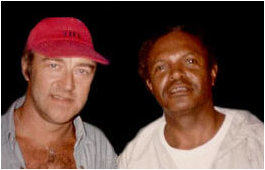 In 1984:
Solo recording LP in Rio de Janeiro (Brasil) with Paulo Moura (saxophone).




In 1985:
Touring with the Netherland Concert Jazz Band of Henk Meutgeert. (incl. TV recording).




In 1985:
Working with his new Quintet incl. John Engels, Eef Albers, Dick Vennik, Victor Kaihatu.





In 1986-1992:
Different concerts with Claudio Roditi (trumpet).





In 1995:
Solo CD "New Beginning" with his own label "Habiba-Music" with Claudio Roditi, Rob van Kreeveld, Jacques Schols and John Engels.





In 1998:
Starting of the Eddie Engels Big Band.





In 1999:
The first CD of the Eddie Engels Big Band. (incl Benny Bailey on trumpet).




In 1999:
The Eddie Engels Trio (Bossaboy's) with Thomas Hilbrandie & Harry Emmery.




In 2000 - now:
Teaching individual students on trumpet and piano as well as performing as a trumpet soloist in various small groups and Big Bands.

Starting a new duo group with Eddie on piano and Jannie Brandsma (singer).

2005-2007
Playing Friday and Saturday as a piano entertainer in Haje Hotel/Restaurant in Heerenveen.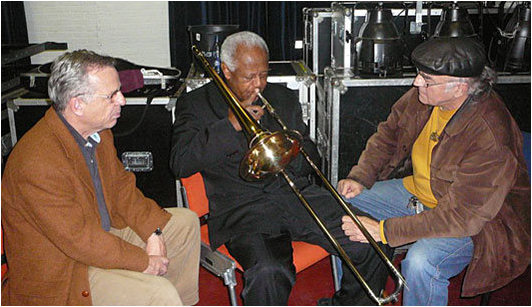 2008
Bart van Lier, Slide Hampton and Eddy Engels, Groningen, Netherlands 2008

| | |
| --- | --- |
| | |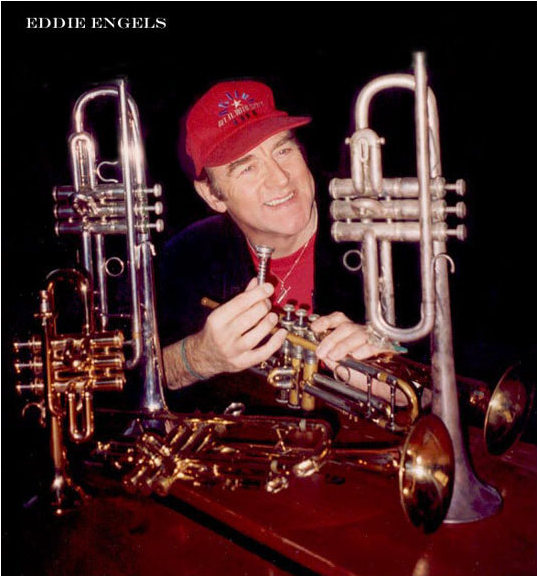 As you have read Eddie Engels has done everything what a trumpet player could do on trumpet area. He is thus considered as one of the most experienced musicians of the world, concerning his improvising and good functioning in a Big Band.

One of the great trumpet players of this world Benny Bailey (79 years), finds Eddie one of the best soloist who lives at this moment on the world. Eddie Engels is very proud of this remark and thinks that there is no better trumpeter than Benny Bailey who has so much techniques and great embouchure in his possession.

Benny has played (on first trumpet) in the orchestras of Jay McShann, Dizzy Gillespie, Lionel Hampton, Count Basie, Duke Elington, etc. as well as in the fifty's in the Kenny Clarke/Francy Boland Big Band as lead and soloist. Furthermore, Benny has worked in Sweden, Switzerland, Germany (Max Greger Orchestra).

From this period Benny and Eddie came to know each other and later on while working with Boy Edgar and various TV and radio recordings in Holland.

Now the moment comes to write about Eddie's talents in piano playing and his unique teaching method. Those who have already some experience and knowledge of chords and scales will adjust themselves faster to the teaching system of Eddie.

Of course reading a melody is also important. Eddie in a wonderful manner let the students to play in a best way the symbols relating to the melody in piano. At later stage he will inspire the student to play improvisations concerning the melody. It is ideal of course for singers and other instrumentalists who will be able to analyse and play there song first on piano before they practise them on there own instrument. This way Eddie has analysed and played always firstly his solo's on piano before he studies them on trumpet. And he still does it.



At a first visit to Eddie Engels, he will firstly give the person a small test to see if he/she is, however, suitable for Eddie's course. Eddie doesn't like to keep a student just for the tuition fees, what much happens with other music teachers. The future of a student is for Eddie much more important. It gives a super feeling of proud to Eddie, if his student has success in his or her career. Fore more information concerning this course (trumpet or piano) you can contact him with this phone numbers: 0513-610005 or 06-22601742.
Also you can have a look at: www.eddieengels.com or write to eddie.engels@hetnet.nl

If you like to buy one of Eddie's CD's you can order to his e-mail address or phone to him. Also his books about piano and trumpet playing are coming up soon.
The books about the arranging course are available now for € 30,= each book.

This was a summery of some newspaper articles of 10 march 2005. On 14 April 2005 Benny Bailey unfortunately died. We (and especially me) will miss him very much.
Benny Bailey is honoured not only as a wonderful trumpet player but also as a special beautiful person.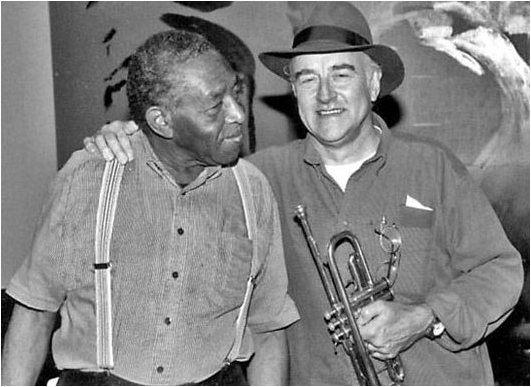 foto © Linda Burmeister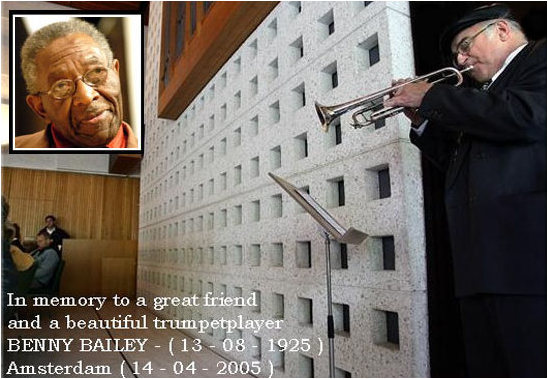 Last honor to Benny Bailey in the auditorium of the crematorium in Amsterdam.
photo © Evert Elzinga - translation: Mohammed Akbar Safdari