--B March 5, 1912 - D April 8, 2000 The Hague, Netherlands

Theo Laanen was the principal trumpet player with the Hague Philharmonic Orchestra (1933 - 1976), and trumpet teacher at the Royal Conservatory in he Hague, Netherlands.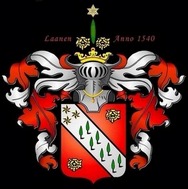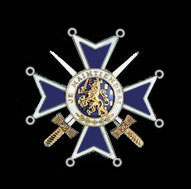 Theo Laanen worked under: (in non-alfabetic order)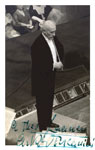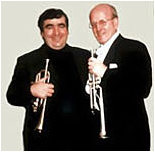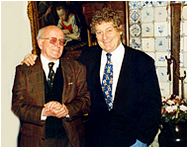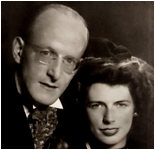 Arturo Toscanini, Richard Strauss, Igor Stravinsky, Max Reger, Maurice Ravel, Leonard Bernstein, Willem van Otterloo, Pierre Boulez, Bernard Haitink, Peter van Anrooy, Henri Viotta (founder Residentie Orchestra), Willem Mengelberg, Eduard van Beinum, Hans Zender, Issay Dobrowen, George Szell, Frits Schuurman, Otto Klemperer, Ignaz Neumark, Sir Adrian Boult, Antonino Votto, Hans Rosbaud, Marinus Adam, Leopold Rostropovich, Leopold Stokowski, Karl Böhm, Eugen Jochum, Antál Dorati, Claudio Abbado, Bruno Maderna, Josef Krips, Jan Koetsier, Nikolaj Rozhdestvensky, Rafael Kubelik, Zubin Metha, Carl Schuricht, Erich Kleiber, Ernest Ansermet, Jean Martinon, Hans Vonk, Edo de Waart, Malcolm Sargent, Adolf Furtwängler, Ferdinand Leitner, Carl Schuricht, and many others. - Maurice André - picture 2nd to the left -

| | |
| --- | --- |
| | Pictures at an Exhibition - trumpet Theo Laanen |
| | Pictures at an Exhibition - muted trumpet Theo Laanen |
| | Arturo Toscanini March 1938 - trumpet Theo Laanen |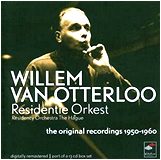 Willem Van Otterloo, Residentie Orkest – The Original Recordings 1950 - 1960
Historical recordings collected in a cardboard box containing 13 CD's in cardboard sleeves. Contains a 100-page booklet. Theo Laanen is playing principal trumpet at these 13 CD's.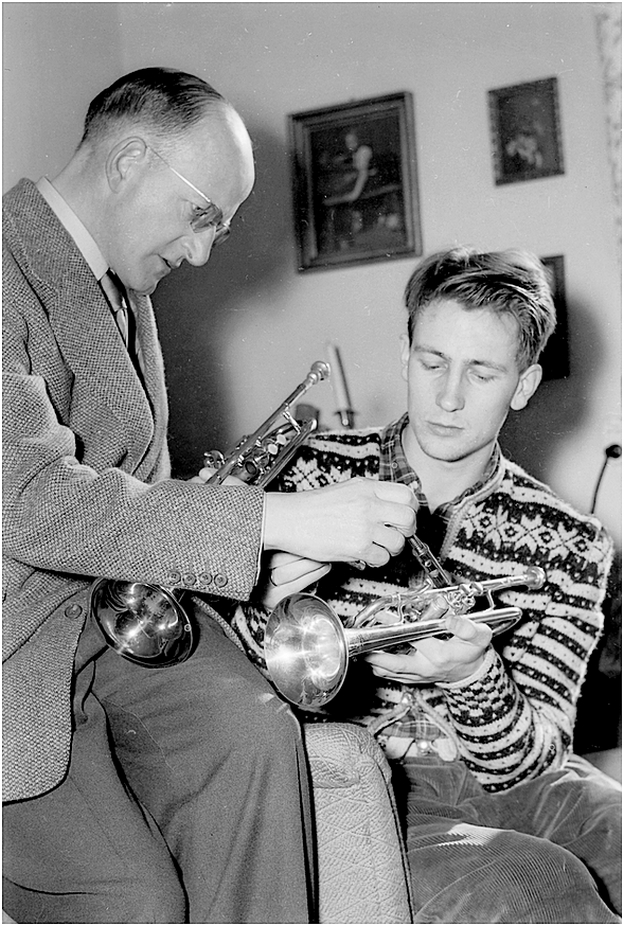 Theo in Trondheim, Norway (1954) with the famous conductor & composer Per Dreier (1929-1997)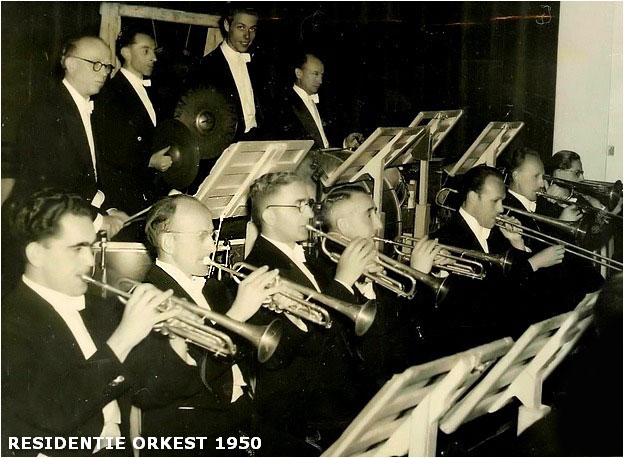 Residentie Orkest in 1950, Theo Laanen 2nd to the left.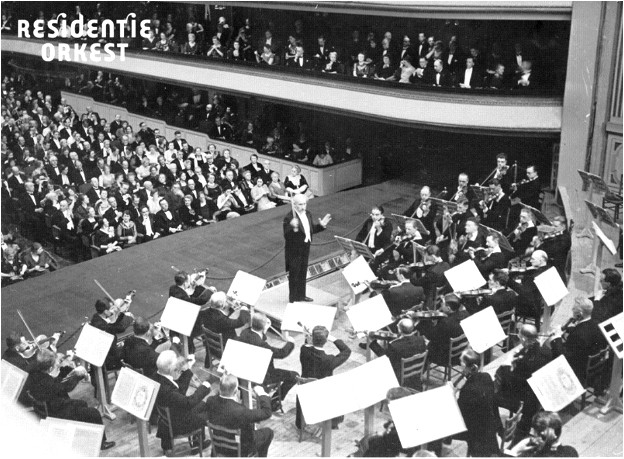 Arturo Toscanini, K&W The Hague (photo by Theo Laanen)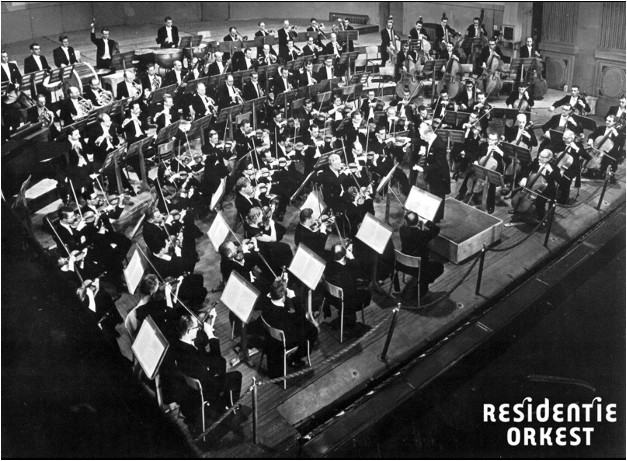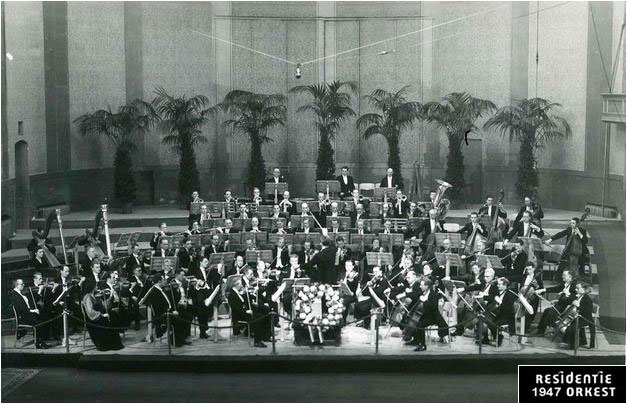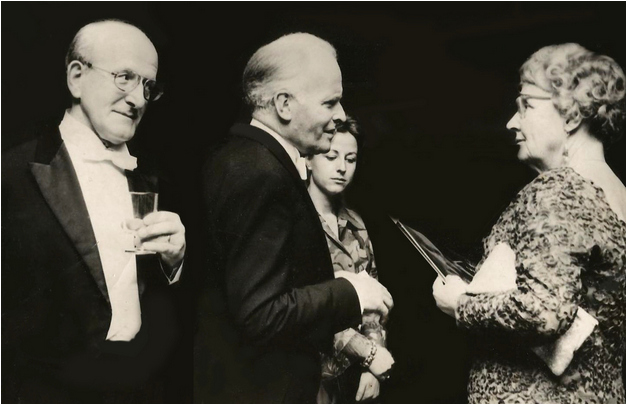 Theo Laanen, Willem van Otterloo, Mevrouw van Otterloo & Koningin Juliana (photo Haagsche Courant)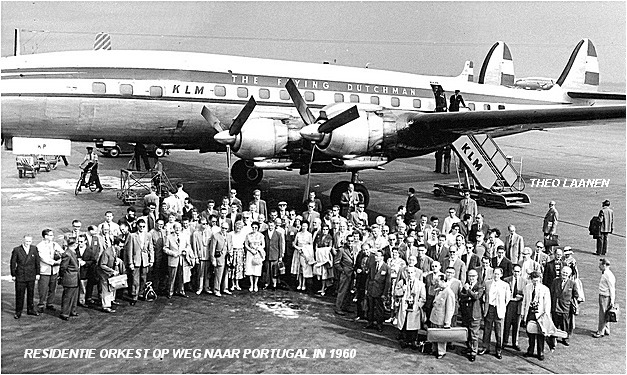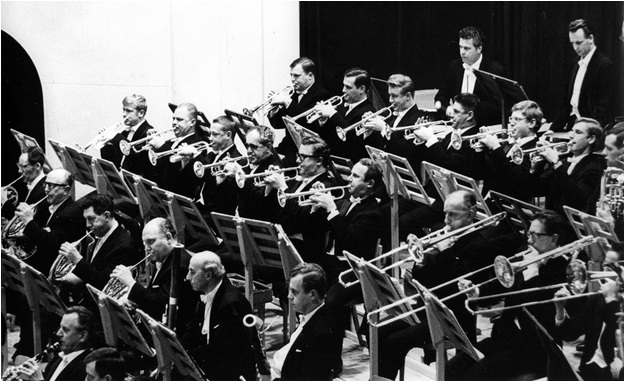 Janacek's Sinfonietta in 1970 (Theo Laanen is not at the picture because he took the photo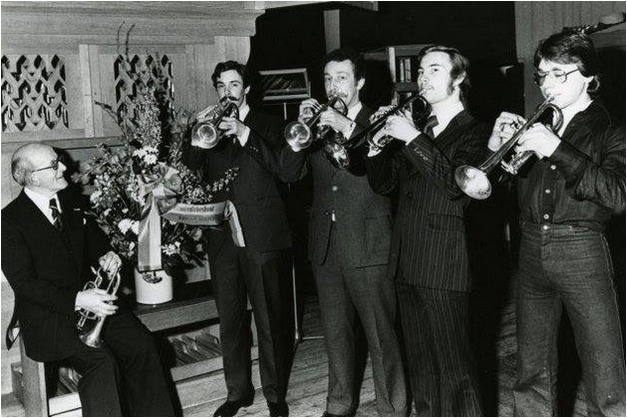 ) of his trumpet pupils: (in alfabetic order)

Henk Bakker, Hans Baron, Benno Beimers, Albert Belgers, Paul van Belzen, Frans Boelhouwer, Ronald Bouckaert, Swartie Bouguenon, Wim van Boven, Jos van Bueren, Jan Burgers, Floris le Clercq, J.H. van Dam, Pieter Dolk, Frans Doorn, Ben van Dijk, Jan Faas, Ton Fleskens, Gerrit Gerrisma, Hartmund Greve, Peter Greve, Henk Groot, Frans van Gulick, Roy Gulzar, Margreet van Gunsteren, Ernst de Jonge, Ton Habes, Kasper Hagemeyer, Theo Hartman, Frans Hausen, Leo Himmelreich, Jouke Hoekstra, Han Hollebeek, Frieda Homburg, Jack van der Hulst, Jean Pierre Janssen, Bob Jürgens, Ricardo Kangi, Wim Keizer, Otto Ketting, Jos Kieft, Arend van der Knaap, André Kok, Maarten van der Kolck, Beatrijs Korevaer, Peter Korpershoek, Jan van Kranenburg, Mike van der Kruk, René Laanen, Floris Leclerck, Hein van Leeuwen, Koos Ligtenberg, Joop van der Louw, René Mahieu, Wim van der Meeberg, Eddie Meenk sr, Cor Meere, Piet van der Molen, Jaap Mooy, Ron Mostaard, Nicolette Mout, Theo van Nierop, Alexis Oskam, Wilem Ouwerkerk, Lorenzo Papolo, Lon Pennock, Mark Peutz, Ruud Pfeiffer, Ab Plesman (de zoon van Albert Plesman), Rob Pronk, Adriaan Rietveld, Boni Rietveld, Felix Rodius, Gerard van Rooijen, Ack van Rooijen, Wouter van Rooy, Stef Schatteleijn, Gerard Schotman, Cyril Scheepmaker, Jan van der Scheer, Jan Schut, Marc Singelenberg, Han Smit, Henk Steenstra, Ad Stevens, Edwin Theuerzeit, Rob Tichelaar, Theo Tobé, Jaap van Veen, Jan Vleeschouwer (Duitsland), Leo Vleeschouwer, Freek van Vliet, Gerard van der Vlist, Michael de Vos, Frans Vreugdenhil, Louis van der Waarsenburg, Time Walta, Ron van der Wees, Rob Weeteling, Arnold Wensink, Cor Willems, Ernst van Win, H. Wols, Ad van Zon, Huib Zwaan, Ferrie Zwarts, and many.. many more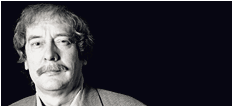 Otto Ketting (composer)

Intrada [Gr.6-advanced]
Dedicated to Theo Laanen, this unaccompanied and unmetered trumpet solo was composed in 1958. A tranquil introduction includes motives that are transformed throughout the work and recapitulates in its entirety. Double and triple tonguing are required in the contrasting phrases. An extended build to the climax on page two is exciting and drammatic. Range stays primarily on the staff, but does extend to high Bb briefly. Chromatic fingering dexterity and ability to perform disjunct articulated passages are necessary.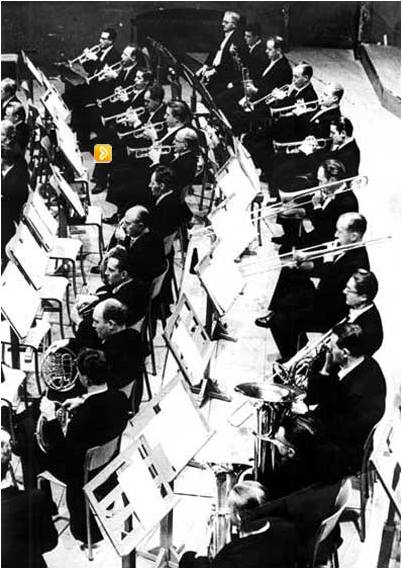 Theo Laanen (principal trumpet) with the "Hague Philharmonic Orchestra" in the time of Mahler's third symphony performances.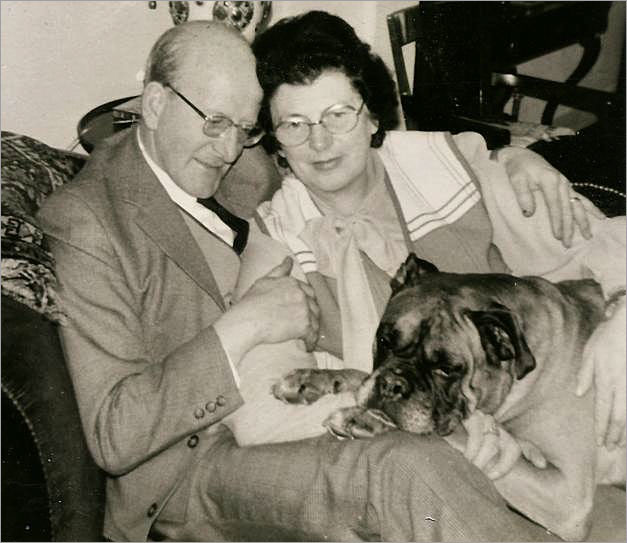 Theo Laanen with his wife Annie (Attila was his favorite dog).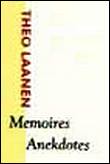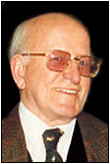 Memoires & Anekdotes

Theo Laanen was an unparalleled trumpet teacher. He was one of the few brass instrument teachers to have more than thirty students a week. There is no orchestra in the Netherlands in which not a student of Theo Laanen plays or has played. A grateful trumpet student, Otto Ketting, wrote his famous Intrada for Theo Laanen. This composition is part of the repertoire of all trumpeters and horn players to this day.
Theo Laanen was solo trumpeter with the Residentie Orkest in The Hague for 44 years. After his retirement, together with his son trombonist René Laanen, he wrote down his memories.
-



Family Theo Laanen in 1987.
Of course, an orchestra musician can tell a lot about his work, since a lot happens within an orchestra during rehearsals, performances and concert tours, but not everyone is given the opportunity to do something like this in an entertaining way. As far as Theo Laanen is concerned, they succeeded. His career in music has gone as with many wind players. He came from a working class background.
A hard-working mother and father supported a family of nine children, one of whom was particularly gifted with music. Little Theo was already practicing on the instrument of one of his older brothers as a toddler. Father then gave up smoking to pay off the 25 guilders that Theo's first cornet cost. As soon as the boy could do something, he went everywhere he was asked to play to earn extra money, such as at the Haagsche Ice Scating club. Newspapers on stomach and back kept him warm.
Due to his daring and giftedness, he often outdid older colleagues, so that he quickly made a career. At the age of 17 he already played in an orchestra. He got to know all kinds of prominent figures from the pre-war cabaret circuit, but more importantly, he learned to play everything on his trumpet, sometimes at the most unexpected moments. The many anecdotes that Theo Laanen gives about this period are amusing. It is precisely because of the somewhat laconic, almost naive style of storytelling that this chapter of his book has a special charm. In this way, sometimes the most lame jokes still get a smile from the reader. One example: an old gentleman always sat in the front and put his bowler hat on the edge of the orchestra pit, whereupon Laanen put his, which was a few sizes larger, in its place. "We had a lot of fun with this," he says dryly.
About his period in the residency orchestra, contacts with celebrities such as Toscanini and Bernstein are especially worth reading. You marvel at what power such gentlemen had. Toscanini, for example, demanded the departure of a number of wind players. They were promptly replaced. We must be grateful to Theo Laanen for these memoirs. The experiences of one who has endured so much, who has played under all the great conductors and who has trained countless students, are essential to younger generations of musicians and also a source of inspiration.

Art.nr: 09.0222.69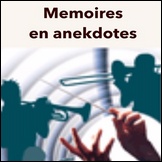 Molenaar Edition
Postbus 19
1520 AA Wormerveer
Netherlands
Phone: ++31 (0)75 6286859
mailto:office@molenaar.com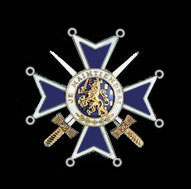 Theo Laanen Knight in the Order of Orange-Nassau.
Article from Haagsche Courant of April 13, 2000.
Trumpeters say goodbye to Theo Laanen The Hague - Trumpeter Theo Laanen (88) who died last week was buried yesterday afternoon amid great interest. Many former pupils made an appearance at the funeral service in the church of St. James the Great on Parkstraat. Pastor J. Smith praised the deceased for his great commitment to musical life, his warm personality and his sense of humor. When the coffin left the church, a large brass ensemble played Charles Gounod's Pausmars, a piece that Laanen rediscovered in its original form and that he often performed at the celebrations. The ceremony was further graced by the United Hague Choir Singers, who sang Gregorian requiem under the baton of René Mahieu, former student of Van Laanen. The musician is buried in the RC Cemetery on the Kerkhoflaan. Theo Laanen was a member of the Residentie Orkest for 43 years and was a teacher at the Royal Conservatoire in The Hague for a long time.