--b. The Hague, Netherlands, 31-12-1928 /14-09–2009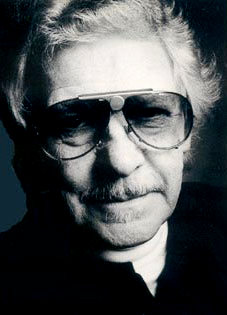 Gerard 'Jerry' van Rooijen was born in The Hague, the Netherlands. He enrolled at the Royal Conservatory of The Hague after the Second World War as a trumpet student. In 1949, Jerry went to New York through a student exchange program. There he came into contact with the greats of jazz: Fats Navarro, Charlie Parker and Clifford Brown.
Jerry emerged himself in the jazz of New York's vibrant club scene, and he brought scores of LPs back to the Netherlands, feeding the European scene with first-hand information. Problems with his embouchure forced him to change his direction and he quickly developed himself as a much sought-after composer-arranger. In the 1950s, the Philips record company offered him work in Paris as a producer. He struck up friendships with Michel Legrand and Quincy Jones, which provided the basis for later collaborations. He also worked with Marlene Dietrich in this period. Jerry's collaboration with soloists such as Fats Navarro, Stan Getz and Max Roach, would further inform his music.

Jerry van Rooyen

According to Jerry, Paris was a magical city at that time. There were numerous great jazz musicians. He would stay in Paris during winters, sharing an apartment with other musicians. Kenny Clarke lived across from him. In the summer Jerry and a whole group would travel south to Monte Carlo to put on lavish music shows. There he also composed for the orchestra of Aimé Barelli. He did that for years until the European jazz scene more or less collapsed under the rise of rock 'n roll.
In 1965, Jerry was offered a position as the leader of the orchestra of Sender Freies Berlin. He worked in Berlin as a composer-arranger for radio and film until 1977. As one of the more prestigious assignments in this period he wrote the opening music for the 1972 Olympic Games in Munich. It would earn him international fame. For the NOS jazz Festival he put together a big band featuring Benny Bailey, Åke Persson, Piet Noordijk and Tony Coe which recorded the still highly praised LP Festival Big Band.
Van Rooijen was back in the Netherlands in the beginning of the 1980s. For several years he was the artistic director of the Jazz Department of the Hilversum Conservatory, and he also led several radio orchestras. He returned to Germany in 1985 to write for and conduct the renowned WDR Broadcasting Company Orchestra, in the mean time filling engagements as a guest instructor at various European conservatories.
From 1983, Jerry was the director in chief of the Dutch Jazz Orchestra. The orchestra performed and recorded his compositions and arrangements. Later, Jerry was seminal in his visionary conducting of the rediscovered music of Billy Strayhorn. Apart from his towering knowledge and understanding of orchestral jazz, Jerry stands out because of the warm sound and impeccable time he achieves through his idiosyncratic conducting style.