--b. 06//25/1953, Camden, NJ – USA - https://www.rachelgould.net/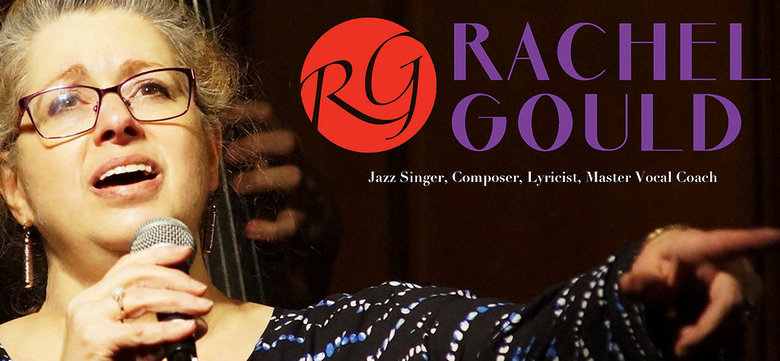 Rachel Gould studied cello and classical singing at Boston University.
She began her professional singing career in the early '70's in the United States, toured Europe (Germany, Holland and Poland) and settled there. She lived in Germany and Switzerland and lives since the end of 1991 in Holland.
She made appearances on German TV and was the featured soloist for radio productions in Germany, France, Luxembourg, Holland, Poland, Switzerland and the USA.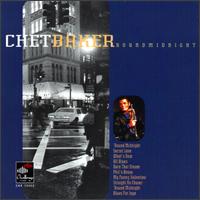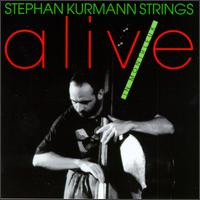 She recorded the LP "All Blues" with Chet Baker in London and her own LP "The Dancer" in Frankfurt. In 1989 she recorded the CD "A Sip Of Your Touch" with Riccardo del Fra on which Art Farmer, David Liebman, Enrico Pieranunzi and Michel Graillier are also featured. In 1991 she recorded the CD "Live In Montreux" with Stephan Kurmann and Strings. Her CD "More Of Me" was released in 1993.
Chet Baker with Rachel Gould - All Blues Straight No Chaser
In her career as a singer Rachel has worked and performed with many well known jazz musicians: Chet Baker, Benny Bailey, Lou Blackburn, Billy Brooks, Bobby Burgess, Phillipe Catherine, Hal Graillier, Wolfgang Haffner, Joe Haider, Jake Hanna, Woody Herman, Michel Herr, Bert Joris, Stephan Kurmann, Dennis Luxion, Rita Marcotulli, Sal Nistico, Tom Nicholas, Horace Parlan, Jaques Pelzer, Enrico Pieranunzi, Larry Porter, Ferdinand Povel, Allan Praskin, Ack van Rooyen, Cees Slinger, Mercello Tonnolo, James Woode and many others.
She also worked with arrangers and bandleaders such as Woody Herman, Bill Holman, Erwin Lehn, Horst Jankowski, Peter Herbolzheimer, Silvan Koopman, Rob Pronk, Dieter Reith and René Laanen's Highlight Jazz Orchestra in the Netherlands.
She sang engagements and toured with her own bands as featured soloist in Holland, Belgium, Germany, France, Italy, Switzerland, Austria, Poland and Japan.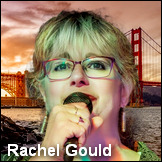 Some of the festivals she has appeared are:
* Leverkusen Jazz Festival
* Kempten Jazz Festival
* JIM Festival Munchen
* International Jazz Vocalists Meeting in Samoc (Poland)
* Jazz Rally Brussels (Belgium)
* Jazz Festivals in Clertmont-Ferrand, Grenoble and Avignon (France)
* Umbria Jazz Festival (Italy)
* Comblain-La-Tour Jazz Festival
* Heineken Jazz Festival (Netherlands)
1998 - CD - Challenge - 70052
The number of new het Baker releases seem to be never-ending. Released for the first time in 1998, this CD matches the charismatic trumpeter/vocalist in London with several Europeans (guitarist Jean-Paul Florens, pianist Henri Florens, bassist Jim Richardson, drummer Tony Mann and, on three selections, singer Rachel Gould) for a reasonably well-recorded and spirited studio session. Baker is OK singing "'Round Midnight" (there is a second instrumental version too) and a couple of scats, while Gould is fine on "All Blues," "Straight No Chaser" and the guitarist's "Phil's Bossa." However, the main reason to acquire this set is for the spots where Baker is backed only by guitarist Florens, and for his instrumental interplay with his sidemen. The interpretations are melodic, lyrical, usually relaxed (even at faster tempos), and well worth a close listen. het Baker was in good form on those two days. Recommended. -- Scott Yanow, All-Music Guide
Rachel was a teacher at the Musikhochschule in Cologne, the Conservatory in Maastricht, the Swiss Jazz School in Bern, the Modelversuch in Hamburg, International Jazz Clinics in Tubingen, the University in Mainz, Remscheid Jazz Clinic and many jazz workshops. She has been a teacher at the Royal Conservatory in The Hague (Holland) since the end of 1991. She is known for her personal interpretation of standard material and for her own compositions, sung and played by herself and others.
Rachel Gould
https://www.rachelgould.net/