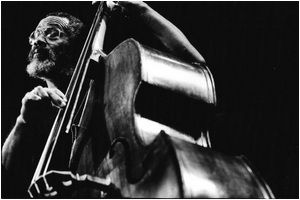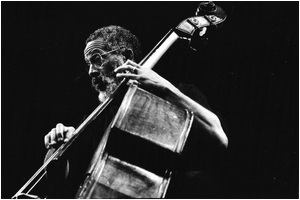 D. James Long (San Diego, 1940) is an American bassist, pianist and music educator
James' active musical journey began at the age of six years old on the piano; at the age of nine the violin was added. He started playing the double bass when he was 17 and was a part of what is now known as San Diego State University orchestra while studying to become a music teacher where he graduated with Special Secondary Degree in Music Education. Prior to his military draft he worked as the elementary school instrumental music teacher for the entire El Centro School District for a year. While stationed in the Army in middle California, he played in the Carmel Symphony Orchestra, and afterwards while stationed in Germany studied classical bass at the Wurzburg Conservatorium. Upon returning to the US, he continued his studies with Fritz Hughart (bassist of Minneapolis and San Diego Symphony Orchestras) while teaching music at Madison High School, O'Farrell Junior High and Bell Jr. High School. Principal bassist in the La Jolla Symphony Orchestra under the direction of Thomas Nee. After moving to Rotterdam, The Netherlands in 1972, James continued teaching at the American International School of Rotterdam (for 36.5 years in total). " Also taught General Music for one year at the International School of Amsterdam."
In 1985 He continued studying the bass under Gerard van Dijk and bass guitar under Koos Serierse at the Rotterdam Conservatory where he obtained a degree in jazz —Light Music— Lichte Muziek) There after he taught at the Dordtse Muziekschool (bass and bass guitar for seven years) and the SKVR (Rotterdam Music School) where he taught the children's orchestra as well as the bass for ten years.
In the US/ Germany (American Army) prior to emigrating to The Netherlands:

Performed as a pianist with: Bing Crosby, Hoagy Carmichael, Leon Pettis (drummer for Nat King Cole), Daniel Jackson, Jim Plank, Benny Hollman, Chapman Roberts, Bruce Cloud, Marco Zottolo, George Nicolaidis and as support act for: Julian"Cannon Ball" Adderly Band, Jimmy Smith, Richard Pryor

Performed as bassist with:, Lou Rawls, Jimmy Durante, Calvin Jackson(assistant director of music MGM studios), Maurice Stewart, Bill Hunter. support act Sarah Vaughan

Performed as pianist and bassist with: Charles Owens, Phil Upchurch, Gary Stoloff, Pharoh/Ferrell Sanders/ Clifford Thorton, Sam Dockery, Keith Copeland, Joe McPhee, Dwight Stone, Jimmie Noone jr. Teddy Picou.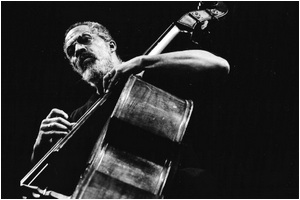 In and touring from the Netherlands after 1972 :
As a bassist and regular band member with: Cees Slinger Trio (with John Engels, accompanied James Moody, Ernestine Anderson, Barts Bones, (Bart van Lier Trb. Eric van Lier trb Bert Boeren trb. Ilja Reingoud trb.----- toured with Jimmy Knepper try., Lew Tabackin ss & fl.(also TV appearance -Reizigers in Muziek)--- Johnny Griffin ten.sx, Alvin Queen drs.,---Teddy Edwards ten. sx).-- Koos van der Sluis Band -Koos van der Sluis Bugel &Harmonica-mondharmonica-(Loek van der Snoek pn. Hans Meydam ten sx, Lex Cohen drs-Ad Groeneveld drs.) Arend Niks Band (Arend Niks drs. Haye de Jong gt.) --Al Rodgers Band (Al Rodgers pn./vocals, Rob Engels drs). Gijs Hendricks Band (G. Hendricks ten. sx. –Frank Stagnita pn. John Engels drs.) Mark Lewis Band (Mark Lewis alt.sx. Willem Kuhne pn, Frans van Grinsven drs also as main act during 20 year celebration of James Long in Rotterdam with, Roma Long bs.git. Johnny Griffin ten. sx. Cees Slinger pn. John Engels, drs.) —see article at the bottom of this pag----)Bedrich Cernocky Quartet (Bedrich Cernocky vib. Errol Woiski git. Cees de Visser drs.) Eef van Breen Band (also recorded prize winning music for a movie Eef van Breen trpt Ed Baatsen pn.)

Played bass as sideman/recording artist with: Clifford Jordan, Philly Joe Jones (recorded The Rotterdam Session, one of Philly Joe Jones' last recordings)----- Johnny Griffin, Woody Shaw, Don Bennett, Doug Sides, Art Foxall, Max Roach, Bruno Castelluci, Dave Anderson, Han Bennick. Wout Hendricks Joe Enkhuisen, Charlie Green, Max Bolleman, Bud Shank, Karel Boehlee, Jacques van Poll, Johan Clement, Jan Laurens Hartong, Niels Tausk, Fred van Zegveld, Henk Scheepstra, Pieter de Bruin, Rob van Kreeveld, Rob van Bavel, Hans van Oosterhout,--- as support act for the Commodores with Dee Daniels pn./vocals, ---North Sea Jazz festival (5 appearances with Bob Brookmeyer, Jon Faddis Koos van der Sluis band and others) ———Frits Bayens Big Band ---John Butler, Pierre Le Blanc, Joop Moens, Ferdinand Povel, Willem Reinen, Carlo de Wijs, Anton Burger, Piet Schop, Cok Schelvis, Jos van Bueren, Ruud Breuls, Michel van Schie, Piet Noordijk, Truus Engels, Ed Baatsen, Henk Sprenger, Eric Ball, Deborah Brown, Marjorie Barnes, Wim Kegel, Michael Baird, Han Bennink, Scott Hamilton, Bob Brookmeyer, Lew Tabackin, Rob Agerbeek, Jacques van Pol, Arnoud Gerritsen, Eric Ineke, Joke Hamminga, Amancho Bata, Neppie Noya, Eddie Veldman, Erwin Prudencia, Gene Nahar Vocalists: Jose Konings, Maaike Nicola, Lenny Anderson Sarah Koolen, Ernestine Anderson, Deborah Brown, Marjorie Barnes, Marjanne Long, Soesja Citroen, Dee Daniels, Daisy Oosterhuis, Greetje Kauffeld, Silvia Droste, Millie Scott, Pia Beck, Kamau Daood, Paul Middelijn.
Notable tours on bass: Cees Slinger/Woody Shaw band: Woody Shaw trpt. Cees Slinger pn. Hans Eijkenaar Denmark Jazz Festival Cees Slinger band featuring Deborah Brown vocals John Engels drs. Russian tour: Koos van der Sluis band feat. Marjorie Barnes vocals, Loek vd Snoek, pn. Lex Cohen drs. Indonesian Tour –Musical Ambassadors from R'dam with Burgermeester Bram Peper: Koos van der Sluis band Fred van Zegveld pn.Arie Kuit alt.sx. Hans Eijkenaar drs.------ Scott Hamilton/Cess Slinger band also "session" live jazz radio program in the Boerehofstede in Laren

Performed as a pianist with: Tony Viola band, Wim Koopmans and The New Formation-Simon Rosman sx. Carlos Aurrajo drs. Taio Zaffe git.Gerrad Kien Bs git. Joke Hamminga per. (which was also the backup band for vocalist Lee Towers), Marjanne Long Quartet (Marjanne Long voc. Ab Schaap sx. Onno Gerritsen/Chuck Metcalf bs. Hans Eykenaar/Arnoud Gerritsen drs.) James Long Trio (Isaac van Niel bs. git. Hans Eijkenaar drs.) Ruud Bergamin Band (Han Slinger bs, Coen Albers drs.) Noah Howard, Frank Wright (New World Arkestra—with Hardmoed Greffe contrabas), Koos van der Sluis, Dave Anderson, Heyn van der Geyn, Anton Drucker, Joop Moens, Salsa/Latin/World music: Doy Salzbach, Erwin Prudencia, Gene Nahar Vocalists: Donald Jones, Dee Daniels, Maaike Nicola, Lenny Anderson

Discography (on bass unless otherwise indicated)

- Young and Old - Mark Lewis Qrt. Feat. Art Foxall ten. Sx. Vocals M. Lewis alt sx.fl. Jan Hartong pn. Peter Ypma drs. (1982)

- Border Crossing - Mark Lewis Qrt. Lodewijk Bouwens vibraphone, Alexander Sputh ac.git. Frans van Grinsven drs. Anne van der Sloot vocals (1984)

- The Rotterdam Session – Clifford Jordan sx. 'Philly' Joe Jones drs. (1985) (wiki)

- Invitation - Barts Bones feat Silvia Droste vocals Bart van Lier trb. Eric van Lier trb. Bert Boeren trb. Martijn Sohier trb. C. Slinger pn. John Engels drs.(1991)

- Live at Thelonious R'dam - RBO Ruud Bergamin Quintet " (1993) - piano

- John Engels Quintet in Concert - at Nic Vollebregt's Café Boerenhofstede (1994)

- Solar - Don Bennett Trio D. Bennett pn. Doug Sides drs. (1994)
reviewed in Down Beat —Aug 1995 edition1

- Naked Animals - Mark Lewis alt sx. Willem Kuhne pn. Frans van Grinsven drs

- Septet - Koos van der Sluis Bugel /Mondharmonica, Eef van Breen trpt. David Lucas alt sx. Karle Bardowitz ten.sx. Juraj Stanik pn. (1999)

Musically visible students:
Arwen Linnemann - bas Patrick Lauwerends - bas Eddy Nielsen -bas