--b. 06 Februari 1957 The Hague, Netherlands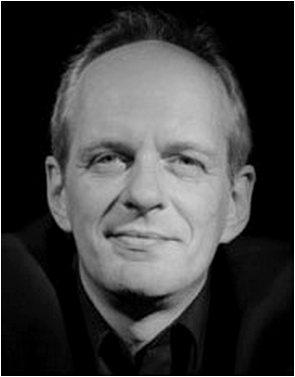 Opleidingen

Mavo voor Muziek en Ballet v.h. Koninklijk Conservatorium te s' Gravenhage, diploma 1975.
Klassieke Slagwerk opleiding bij Henk van den Berg.
Muziekschool Den Haag: Jazz Workshop o.l.v. Frans Elsen e.a.
Rotterdams Conservatorium: Hoofdvak Drums Lichte Muziek bij o.a. Fred Krens en Peter Ypma. Latin Percussion bij Steve Boston en Jan Laurens Hartong. 'Diploma Docerend Musicus 1982'.
Diverse workshops en Privé lessen bij o.a. John Engels, Jeff Hamilton, Mel Lewis, Joey Barron, Peter Erskine, Steve Smith, Alex Acuna, Art Taylor enz.
Gespeeld in
-
VARA DANSORKEST
o.l.v. Charlie Nederpelt

± 300 Directe Radio-uitzendingen tussen '82-'87

TRIBUTE BIG BAND
o.l.v. John Clayton
-
-

"A Tribute to.."
div. festivals met o.a. Sarah Vaughan, Jon Faddis, Milt Jackson, Al Grey, enz

Timeles
JC11005
-
-

ELLEN H. BAND
met o.a Robert-Jan Vermeulen
"A Gentle Approach"
-

Timeless
SJP229
HARRY VERBEKE/CARLO DE WIJS Quartet
"Mo de Bo"
-

Timeless
SJP246
HARRY VERBEKE/CARLO DE WIJS Quartet met Hein van der Gein
"Romantic Ballads"
-
-

Timeless
SJP230
-
JOOP HENDRIKS QUARTET
"Gasping Deer Sounds"
AMSTEL OCTET
met o.a. Dick de Graaf

"Amstel Crossing"
-

Limetree
MLP8509
JANIS LAKERS QUARTET
-
"The Rainbow Lady"
-
Limetree
MLP8603
MICHIEL BORSTLAP SEXTET
met Eric Vloeimans/Yuri Honing/Ben Herman
"Day Off"
-
-
Art in Jazz
991 005-2
-
LOEK DIKKER STUDIO ORKEST
-

Film muziek "The Tigress"
-
MILAN
11846-2
EBONY BAND
o.l.v. Gunther Schuller
"City Of Glass"
-
Channelcrossings CCS6394
LES GRAND ANNEES DES SWING Franse Big Band
"Les Grand Annees Des Swing"
-

SOESJA CITROEN/CEES SLINGER BAND
"Here and Now"
-
Challenge Jazz
CHR 70003
DOMAGOY RALASIC & BENNY BAILEY
"The Bag is Packed"
-
Timeless
SJP441
FREE FAIR + 8
-
-
-
"Live"
-
"Metal Beauty"
-

HAT Records
HT 710
Munich Records
BMCD 335
BEN GERRITSEN BAND
-
"BGB"
-
VIA Records cd 9920752
BIG BAND CONSERVATORIUM MAASTRICHT
o.l.v. Bill Holman

The State Of Jazz
-
-
BRUSSELS JAZZ ORCHESTRA
-
"The September Sessions"
-
W.E.R.F
0018
JERRY VAN ROOYEN ALL STAR BIG BAND
"More than a memory"
-
M. Music02
-
Gijs Hendriks
-
"Change the Backing"
-
Munich Records
BMCD 352
Gijs Hendriks Quartet
Hurry Up
GHCD0401
Paul Stark
A Modern Liszt Event
DVD
Paul Stark
-
Franz Liszt Sonata in b minor for Jazz Trio
FRANS ELSEN TRIO, BART VAN LIER/ALBERT BELTMAN QUINTET
PAUL HOCK \ BEN VAN DEN DUNGEN 4, ROBERTJAN VERMEULEN TRIO
ROB VAN KREEVELD TRIO, JACQUES SCHOLS/JOHN RUOCCO QUARTET
ROB MADNA BIG BAND, KRIS GOESSENS TRIO

Popgroepen

NAVEL (div.Singles) STORM.

Jazzformaties diversen

BEN GERRITSEN BAND met Leo van Oostrom, Wim Essed en Willem Kühne
FREE FAIR PLUS 8 / Dick Vennik, Rob van den Broeck, Harry Emmery + Kopersectie Metropole Orkest
ROTTERDAM JAZZ ENSEMBLE o.l.v. Arnoud Gerritse/Ab Schaap.
ARNOUD GERRITSE/ED VERHOEF/GUUS BAKKER TRIO
GIJS HENDRIKS QUARTET
PAUL STARK TRIO

Theater Programma's

GERRIE VAN DER KLEI, EDWIN RUTTEN, PAUL VAN VLIET, GREETJE KAUFELD,
MUSICAL 42ND STREET O.L.V. RUUD BOS
Diverse Projecten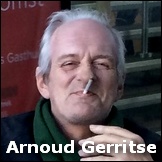 WDR BIG BAND o.l.v. JERRY VAN ROOYEN (WDR Radio en TV producties)
WDR BIG BAND o.l.v. JOHN CLAYTON (WDR Radio)
LIMBURGS SYMPHONIE ORKEST: WEST SIDE STORY
RIAS BIG BAND o.l.v. JIGGS WHIGHAM (Radio producties)
BRUSSELS JAZZ ORCHESTRA met KENNY WERNER (VRT), BILL HOLMAN, PHILIPE CATHARINE
DUTCH JAZZ ORCHESTRA o.l.v. JERRY VAN ROOYEN
METROPOLE ORKEST o.l.v. VINCE MENDOZA (NOB Radio)
DICK DE GRAAF SEPTET PLAYS THE MUSIC OF JIMI HENDRIX
METROPOLE ORKEST o.l.v. BILL HOLMAN

Optredens met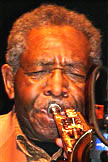 BOB BROOKMEYER (NOS Radio), GRADY TATE (WDR Radio), HERB GELLER (TV) CHET BAKER, SAL NESTICO, JEROME RICHARDSON, SCOTT HAMILTON, BENNY BAILEY, CHARLIE ROUSE, TEDDY EDWARDS, BARRY HARRIS, enz.
Onderwijs

NOORDELIJKE HOGESCHOOL LEEUWARDEN (Conservatorium) (1988-'90)
RIJKS HOGESCHOOL GRONINGEN (Conservatorium) (1989-'91)
HOGESCHOOL MAASTRICHT (Conservatorium ) (1989-Heden)
Hoofdvak Docent Drums + Ritmische Scholing , Methodiek en Combo-leiding
KONINKLIJK MUZIEK CONSERVATORIUM VAN GENT (België) (1995-Heden)
Hoofdvak Docent Drums + Combo-leiding Jazz Afdeling

Arnoud Gerritse

Schieweg 186 A
3038 BL Rotterdam
The Netherlands