Solo- Trumpet player The Hague Philharmonic Orchestra, Residentie Orkest (1933 - 1976)
Trumpet teacher Royal Conservatory, The Hague, Netherlands (after 25 years retired)

Theo Laanen is René Laanen's father.

worked under:
(in non-alfabetic order)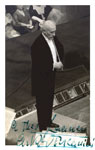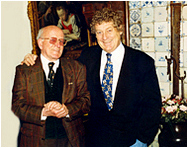 Arturo Toscanini, Richard Strauss, Igor Stravinsky, Max Reger, Maurice Ravel, Leonard Bernstein, Willem van Otterloo, Pierre Boulez, Bernard Haitink, Peter van Anrooy, Henri Viotta (founder Residentie Orchestra), Willem Mengelberg, Eduard van Beinum, Hans Zender, Issay Dobrowen, George Szell, Frits Schuurman, Otto Klemperer, Ignaz Neumark, Sir Adrian Boult, Antonino Votto, Hans Rosbaud, Marinus Adam, Leopold Rostropovich, Leopold Stokowski, Karl Böhm, Antál Dorati, Claudio Abbado, Bruno Maderna, Josef Krips, Jan Koetsier, Nikolaj Rozhdestvensky, Rafael Kubelik, Zubin Metha, Carl Schuricht, Erich Kleiber, Ernest Ansermet, Jean Martinon, Hans Vonk, Edo de Waart, Malcolm Sargent, Adolf Furtwängler, Ferdinand Leitner and many others. - Maurice André (picture in the middle)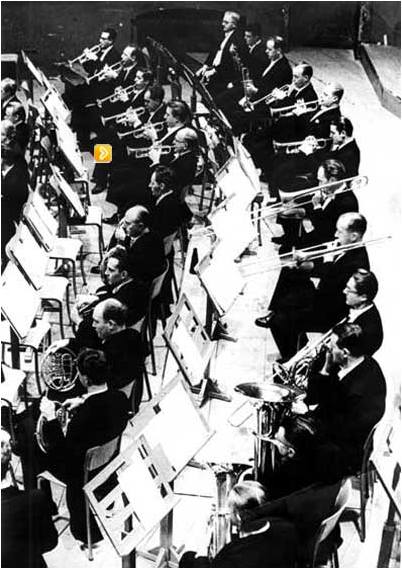 Theo Laanen (principal trumpet) with the "Hague Philharmonic Orchestra" in the time of Mahler's third symphony performances.


) of his trumpet pupils:
(in non-alfabetic order)

.
Otto Ketting, Adré Kok, Wim Ouwerkerk, Arend van der Knaap, Gerard van der Vlist, Otto Ketting, Rob Weeteling, Huib Zwaan, Margreet van Gunsteren, Beatrijs Korevaer, Piet van der Molen, Ruud Pfeiffer, Frieda Homburg, Jaap van Veen, Han Hollebeek, Henk Groot, René Mahieu, Koos Ligtenberg, Jan van der Scheer, Bonie Rietveld, Jos Kieft, Joop van der Louw, Cor Willems, Hans Baron, Henk Bakker, Jack van der Hulst, Theo Tobé, Ron van der Wees, Ernst van Win, Cor Meere, Albert Plesman, Wim van Boven, Jos van Bueren, Eddie Meenk, Jean Pierre Janssen, J.H. van Dam, Benno Beimers, Leo Vleeschouwer, Jan Vleeschouwer, Cyril Scheepmaker, Michael de Vos, Frans Vreugdenhil, Detlev Weers, Ben van Dijk, Mike van der Kruk, Jan Faas, Paul van Belzen, Ronald Bouckaert, Jan Burgers, Pieter Dolk, Frans Doorn, Frans Boelhouwer, Ton Habes, Jan van Kranenburg, Bob Jürgens, Rob Tichelaar, Ton Fleskens, Gerrit Gerrisma, Hartmund Greve, Boelhouwer, Frans van Gulick, Roy Gulzar, Kasper Hagemeyer, Frans Hausen, Leo Himmelreich, Jouke Hoekstra, Ernst de Jonge, Bob Jürgens, Ricardo Kangi, Ab Plesman, Wim Keizer, Maarten van der Kolck, Peter Korpershoek, Floris Leclerck, Hein van Leeuwen, Wim van der Meeberg, Jaap Mooy, Nicolette Mout, Theo van Nierop, Alexis Oskam, Lon Pennock, Mark Peutz, Rob Pronk, Adriaan Rietveld, Felix Rodius, Wouter van Rooy, Stef Schattelein, Gerard Schotman, Jan Schut, Marc Singelenberg, Henk Steenstra, Ad Stevens, Freek van Vliet, Louis van der Waarsenburg, Lorenzo Papolo, Time Walta, Arnold Wensink, H. Wols, Ferrie Zwarts, Swartie Bouguenon, Ad van Zon, René Laanen and many.. many more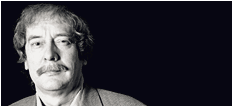 Otto Ketting (composer)
Intrada [Gr.6-advanced]
Dedicated to Theo Laanen, this unaccompanied and unmetered trumpet solo was composed in 1958. A tranquil introduction includes motives that are transformed throughout the work and recapitulates in its entirety. Double and triple tonguing are required in the contrasting phrases. An extended build to the climax on page two is exciting and drammatic. Range stays primarily on the staff, but does extend to high Bb briefly. Chromatic fingering dexterity and ability to perform disjunct articulated passages are necessary. - http://www.hickeys.com/cgi/display.cgi?page=trso.htm
.
---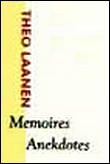 Memoires & Anekdotes
Theo Laanen was een trompetleraar zonder weerga. Hij was één van de weinige leraren van koperen blaasinstrumenten die meer dan dertig leerlingen in de week had.
Er is geen orkest in Nederland, waarin niet een leerling van Theo Laanen speelt of heeft gespeeld. Een dankbare trompetleerling, Otto Ketting, schreef voor Theo Laanen zijn beroemde Intrada. Deze compositie staat tot de dag van vandaag op het repertoire van alle trompettisten en hoornisten.
Wij moeten Theo Laanen dankbaar zijn voor deze memoires. De ervaringen van iemand die zoveel heeft meegemaakt, die heeft gespeeld onder alle grote dirigenten en die talloze leerlingen heeft opgeleid, zijn van essentieel belang voor jongere generaties musici en tevens een bron van inspiratie.
Art.nr: 09.0222.69
Molenaar Edition
Postbus 19
1520 AA Wormerveer
Netherlands
Phone: ++31 (0)75 6286859
mailto:office@molenaar.com