Berend van den Berg
pianist/arrangeur

Studeerde aan het Koninklijk Conservatorium te Den Haag en geeft momenteel les aan het het Sweelinck Conservatorium in Amsterdam.

Hij begon zijn carriere bij het Jeff Reynolds Quintet (C.D. "Emotions") en de Frank Grasso Big Band, waarin hij samenspeelde met John Clayton, Dee Daniels, Chet Baker en Toots Tielemans.


Hij begeleidde Ann Burton, Denise Jannah, Astrid Seriese (C.D. "Eclipse"), Ellen Helmus (C.D. "Out of the Blue"), Joop Thonhauser (C.D. "Stolen Moments") en Lils Mackintosh (C.D. "In the wee small hours of the morning").

Hij was pianist in het Hans Braber Trio en speelde toen met Phil Upchurch, Jon Eardley, Melbra Rai en Heinz Kretchmer. Op het North Sea Jazz Festival speelde hij met Earl Coleman, Idris Mohammed, Walter Booker en zijn eigen band het N.J.Q.
Hij schreef liedjes voor- en speelde in een kindertheaterprogramma van "De Twee Futen" met Karel Eijkman en Henriette Schenk en was pianist in de muziektheaterproductie "You're the top" (C.D.) over Cole Porter met o.a. Willem Nijholt en Gerrie van der Klei.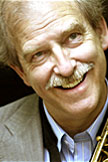 Hij speelt momenteel in het Hein de Jong Quartet (C.D. "Get it, got it, good") met als gasten vaak Ferdinand Povel en John Engels. Zo ook met orkesten van Menno Daams (C.D.'s "My Choice", "Jackpot"en "Bugle Call").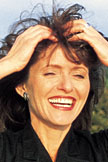 Met het Hans Mantel Trio ( C.D. "TwoLips from Holland met Ron McGroby) had hij twee succesvolle toernees door India met Maarten Ornstein, Lydia van Dam en Bart van Lier en in 2003 toerde hij door Indonesie met het Soesja Citroen Quartet (C.D.'s "Song for Ma" en "Soesja sings Citroen"). Met deze band speelt hij veel in de nederlandse theaters.
Dat doet hij de laatste jaren ook veelvuldig in producties van Mathilde Santing (C.D. "De negen levens van Mathilde Santing") en in haar jazzgroep The Tender Trap.
Verder speelt hij met zijn trio en eigen band "Het Octet", waarvoor hij ook muziek componeert.
Berend van den Berg Hoorn, 2007

Dubloen 71
1628 RT Hoorn
The Netherlands
Tel.: 0031 (0)229-248129
0031 (0)6-12991307
E-mail: hab@xs4all.nl